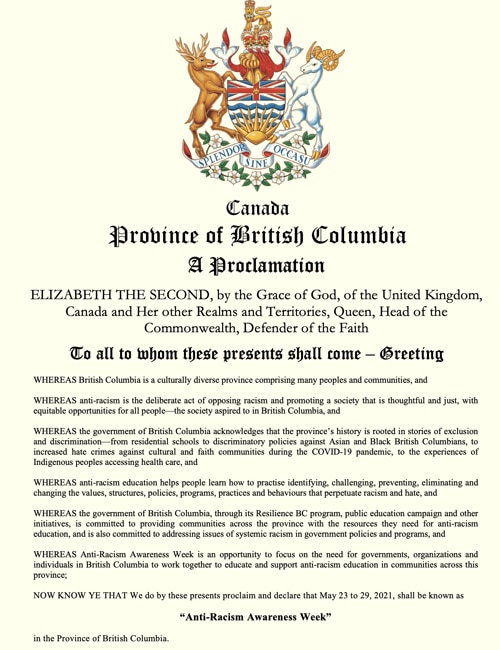 BC proclaims first anti-racism week
May 26, 2021
BC is proclaiming May 23 to 29, 2021, as Anti-Racism Awareness Week – a chance for British Columbians to celebrate and learn about B.C.'s diverse culture, reflect on biases and stand together against racism.
"We stand alongside every person who has faced, or continues to face, racism in our province," said Attorney General David Eby. "This week is a chance for all British Columbians to think about how we can be anti-racist, challenge our own biases and build a stronger province on a foundation of diversity and mutual respect."
The dates were chosen because the anniversaries of the Komagata Maru, the murder of George Floyd and Asian Heritage Month are all this week.
Co-incidentally, the next issue of the Children Health Policy Centre's Quarterly publication will focus on the topic of anti-racism interventions. It is scheduled to be released July 21/21.