Updates
November 21, 2022
Associate Director of the Children's Health Policy Centre, Nicole Catherine — who has recently been named Canada Research Chair Tier 2 in Child Health Equity and Policy — is a co-investigator for a new mental health initiative know as DIVERT.
The Digital, Inclusive, Virtual, and Equitable Research Training is a transdisciplinary mental health online training platform dedicated to improving child mental health research and practice in Canada. DIVERT aims to improve inclusion and increase accessibility for underserved children and families.
The national team is funded primarily by a multi-million-dollar investment from the Canadian Institutes of Health Research and enabled by a multi-million-dollar investment in digital infrastructure and expertise from IBM Canada.
DIVERT aims to harness the knowledge of a diverse range of educators so they can all learn together through online connections, national mentorship groups based on lived experiences, research collaborations (with children, families, industries, Non-Governmental Organizations and health care organizations), annual in-person meetings, and the future evolution of a certificate program. Anyone can join DIVERT Mental Health. Doctoral students, post-doctoral trainees and early career researchers conducting research on digital child mental health are encouraged to apply.
Building on her research expertise, Catherine will be mentoring three trainees and providing lectures on child health equity and policy and on efforts to better support underserved children and families.
---
November 17, 2022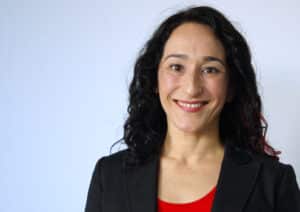 Nicole Catherine has been officially been named Canada Research Chair (CRC) Tier 2 in Child Health Equity and Policy. And, with this announcement, she has also become the new Associate Director of the Children's Health Policy Centre.
The announcement of her CRC appointment, which was made yesterday in Ottawa, is highly significant and a tremendous honour. The CRC program provides universities with the opportunity to recruit world-class scholars who are emerging global leaders in their field.
Catherine joined the CHPC team in 2012 when she was named Scientific Director, and later Co-Principal Investigator, for the BC Healthy Connections Project. She became the Mowafaghian University Research Associate in 2013 and was appointed Assistant Professor in the Faculty of Health Sciences at SFU in 2022.
Catherine's research to date has focused on three areas:
Ensuring better inclusion of children who are experiencing disadvantage — in both research and policy-making
Promoting health and wellbeing in early childhood through public health programming
Informing the development and evaluation of interventions that address avoidable early childhood adversities and health inequities.
"I continue to be inspired by the children and young mothers who generously contribute to this research," Catherine said in reflecting on her award.
CHPC director Charlotte Waddell, had an enthusiastic response to the announcement. "I find Nicole's commitment to scholarship and to children to be exemplary," she said. "And she could not be a more creative and supportive person to work with. We are thrilled with this news."
A story on Catherine can also be found on the website of SFU's Faculty of Heath Sciences.
---
November 7, 2022
The Children's Health Policy Centre provided a keynote talk at a recent workshop for high school students.  The talk took place Oct. 19, 2022, on the invitation of BC Children's Hospital and the UBC Mini Medical School.
Some 450 students from 27 school districts and 117 high schools across BC attended. Roughly 100 attended in person while the rest participated virtually or on-demand.
In the workshop, CHPC director Charlotte Waddell described the critical importance of children's mental health. She also outlineded how common mental disorders are, how they affect young people, and what causes these disorders. She then described effective prevention and treatment programs to help young people.
A lively question and answer period followed the presentation and some students reached out later, by email, with even more questions.
---
November 1, 2022
Children's Health Policy Centre Senior Research Manager Jen Barican is the lead author in a study recently published in the journal Evidence-Based Mental Health.
The study is titled, "Prevalence of childhood mental disorders in high-income countries: a systematic review and meta-analysis to inform policymaking."
Barican and her colleagues considered close to two decades of research from 11 countries covering more than 60,000 children aged four to 18. They discovered that roughly one in eight children from high-income countries, including Canada, has a mental health disorder at any given time.
An interview about the study with co-author Charlotte Waddell, director of the Children's Health Policy Centre, can be found on the SFU website.
---