Learning from young mothers
May 4, 2015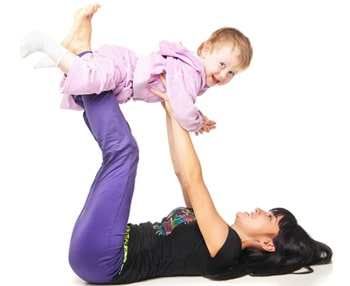 When a public health nurse discovered that a young mom in the Nurse-Family Partnership (NFP) program was reading the book Getting Things Done, by productivity expert David Allen, she was surprised.
But that's exactly what makes the program so unique and valuable, says nursing supervisor Amanda Nazari.*
An intensive child and maternal health program, Nurse-Family Partnership provides selected first-time moms with one-on-one home visits with public health nurses throughout their pregnancy. The visits continue until children reach their second birthday.
"This nurse had shared with me how incredible it was to visit this participant," Nazari says. A "profoundly contemplative person" who gives her own life tremendous thought, the mom had started to read the book and incorporate some of the principles into her own life. Then she shared what she had learned with her nurse.
"For the nurse, that makes it learning too," Nazari notes. "In NFP we talk about the parallel process. Sometimes it's about participants' lives and their journeys. But at other times they have things to teach us."
Nazari particularly appreciates what she describes as her own "vicarious experiences" with young moms, through the six nurses she supervises. "The whole basis of NFP is that it's such a terrific opportunity to support these young women," Nazari says.
Note that NFP is available only through the BC Healthy Connections Project (BCHCP) for the duration of recruitment. Practitioners or young pregnant women can click here for details on how to reach public health and determine eligibility for the BCHCP.
* Name has been changed to protect privacy.