Making intense connections…
November 17, 2014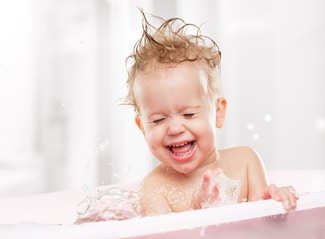 Despite eight years of experience as a public health nurse, Rhonda Jenkins* says she's now working with pregnant women and young moms in a whole new way.
It's a result of her role as a Nurse-Family Partnership (NFP) nurse with Island Health. "In the past I would see them in a clinic, hear their story and then watch them go off," she says. "I often felt, 'that kid has a lot on her plate,' or 'I hope she finds someone in her life to support her.' Now I understand that someone is me."
Making these critical and intense connections with young women who haven't always had the opportunity to connect with supportive adults before is what inspires Jenkins. She knows there's always the potential to help them have a better chance of succeeding as parents, whatever the challenges they may face.
"This is more in-depth and more personal," she says.
Jenkins says she tries to convey the message that being a parent is a huge job — that goes on for a long time. She wants to help the young women find ways to meet their own needs, so they can give their children the love they require and deserve. "I see myself as their cheerleader in the tough times and someone who can celebrate with them in the good times," she says.
For Jenkins, one of the biggest changes concurrent with NFP in BC has been the development of new prenatal registries, in which doctors, midwives and other community professionals are asked to refer women to public health as soon as they are aware of them being pregnant. "In the past, we wouldn't see the moms until after the baby had been delivered," she says. "There were so many women who didn't know what services they could get.
"Now we provide a sort of one-stop shop that allows people to tell their story and see what's available to them."
Note that NFP is available only through the BC Healthy Connections Project for the duration of recruitment. Practitioners or young pregnant women can click here for details on how to reach public health and determine eligibility for the BCHCP.
* Name has been changed.