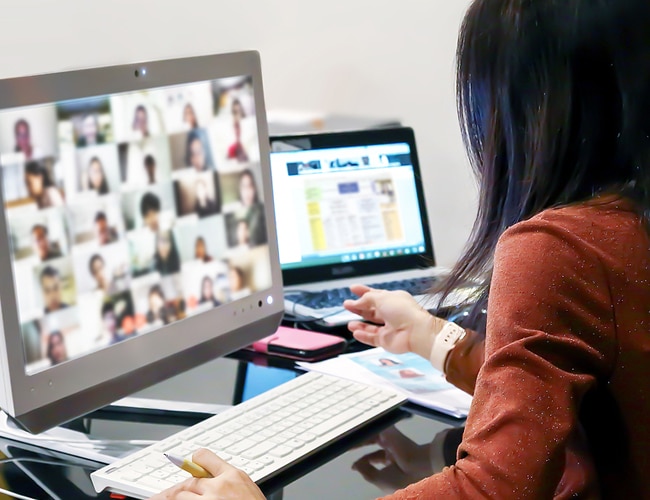 Research project is guided by steering committee
February 15, 2021
When the BC Healthy Connections Project announced its first results, via a paper in the Canadian Medical Association Journal Open, researchers were pleased.
The study had shown that the program being examined — Nurse-Family Partnership — reduced the number of cigarettes used by smokers during pregnancy and reduced prenatal cannabis use for all participants.
But, then, a nurse spoke to a member of the BCHCP steering committee. "Is this a good news story?" she asked.
"At first, this question took me aback," says Nicole Catherine, Scientific Director of the project. "We knew it was a good news story — a positive result — but then we realized that the tone required by academic journal publication is so low key, that our communications needed to be refined for sharing with our policy and practitioner partners."
Catherine says she was grateful to get this feedback thanks to the group's steering committee, a seven-member board established in 2012 and involving a sustained and reciprocal research-policy-practice partnership.
Members include senior policymakers from the BC Ministry of Health, the Ministry of Children and Family Development and the Ministry of Mental Health and Addictions, as well as senior scientific team trial leaders.
At the start, the committee met every two weeks (via teleconference) addressing crucial issues such as study design, eligibility criteria and the interpretation of mixed trial findings from the Netherlands and England.
As the trial continued, meetings dropped to once monthly, providing advice on recruitment closing, data collection completion and communicating the positive prenatal trial findings.
Now, the group meets every two months, continuing to provide valuable advice and feedback as the scientific team continues with the primary outcome analysis, relating to reducing childhood injuries.
"We are very grateful to all members of the steering committee for their continued involvement in this important project," Catherine says.