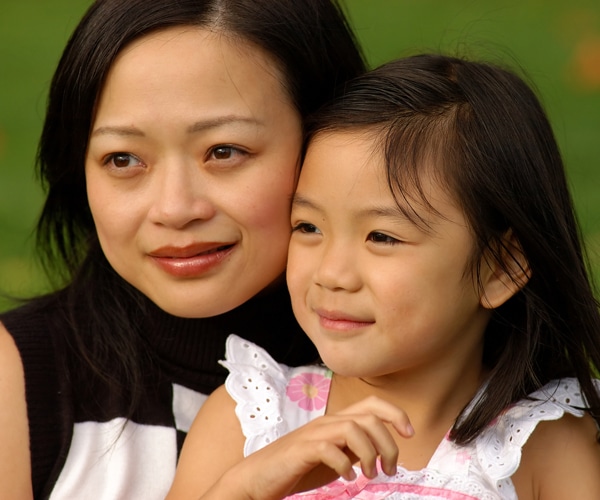 Team say thank-you to families
May 31, 2021
The art of saying "thank you" may be more usually associated with social interactions but for Nicole Catherine and her colleagues with the BC Healthy Connections Project, it's an important part of science as well.
Catherine and senior research coordinators Katie Hjertaas and Ange Cullen are soon to begin contacting all 739 participants in the multi-year study to let them know what an extraordinary contribution they have made.
The scientific study is examining whether an intensive nurse home-visiting program for young first-time moms can improve child health and development. Pregnant girls and young women living across four regional BC Health Authorities generously agreed to participate in six research interviews during pregnancy and through until their child's second birthday. In total, families contributed to an impressive total of 4,000 research interviews involving eight million data points on mothers' life experiences and the experiences of their children.
Their voices, as heard through the survey data, are informing new policies and efforts to support similar girls and young women and their children. "They demonstrated strength and resilience in connecting with public health early in their pregnancy, and in agreeing to participate in a long-term research study," Catherine says. "What's even more remarkable is that they did this while coping with other issues in their lives," she added. Some 91% of participants were preparing to parent while single and 49% were adolescents.
In making this outreach, the study team will share some positive prenatal findings and let families know that they will be contacted in the near future to be invited to participate in a longer-term follow up across childhood and adolescence.
Recent news from a similar study in England has shown positive results in a follow-up study conducted when children were age 7. Children of nurse-visited mothers in that country showed better school readiness at age 5 and better reading achievement at age 7.