Helping children by working "upstream"
March 21, 2016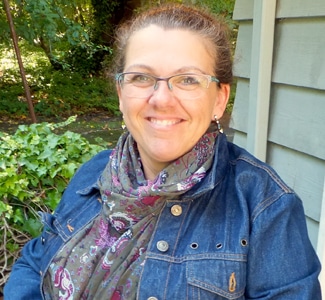 Health policymakers and practitioners often use words like "downstream" or "upstream" to describe the vastly different points at which people may receive care.
Downstream means late in the process, well after the onset of a problem, and often long after a problem has become entrenched. For example, a child who is treated for an anxiety disorder — even if that treatment is successful — is getting help downstream.
But give the child a prevention program, before they have a disorder, and you've moved "upstream." And in doing this, a few things can happen. You can immediately improve the quality of the child's life — by reducing their distress and removing impediments to their healthy development. You can also alter the trajectory of a young child's life, by reducing the negative impact of adversity. In turn, this can contribute to a lifetime of well-being and resilience. Upstream interventions can also save healthcare costs, for example, by reducing emergency room visits.
Better yet, you can help the mother as well as the child — before the child is even born. Then you're moving upstream in way that's likely to make the most profound difference.
That's the motivation for Lenora Marcellus, pictured above, an Associate Professor in the School of Nursing at the University of Victoria. A member of the BC Healthy Connections Project scientific team, her original background is in neonatal intensive care. "A lot of the work I've done is downstream, when women haven't been supported when they've needed it most, early on," she says. She notes that much of her work in these hospital settings was with families who were struggling with disadvantages such as not having enough to live on, or not being able to get prevention programs themselves when they needed them.
Marcellus has also volunteered for almost 20 years with a young mothers' group in her community and has seen first-hand the many challenges faced by young parents. Her experience providing downstream intensive healthcare services is what motivates her to embrace the goals of the BC Healthy Connections Project, which involves an evaluation of the Nurse-Family Partnership (NFP) program.
With NFP, public health nurses visit young women who are in early pregnancy and preparing to parent for the first time — providing them with home visits and intensive supports until the child's second birthday. The program starts earlier than any other early childhood program, making it a decidedly upstream approach.
For the BC Healthy Connections' evaluation, NFP is being compared with BC's existing prenatal and early childhood services. The goal is to learn whether BC can replicate positive results from other countries. These results have shown that NFP can improve prenatal health, parenting, and children's mental health and development, while also lifting young mothers out of poverty.
According to Marcellus, BC Health Authorities already try to help new moms with highly complex challenges, so they can help their children. But these families need extra supports and it's often hard for them to get them. That's why she's so committed to the BC Health Connections Project.
"With NFP, the public health nurse brings a really unique set of skills," Marcellus says of the program. "They're developing a relationship and connecting with the new moms. What's more, the meeting takes place in the mom's own home or wherever feels safe for her. That's very different from a professional setting."
Although the teen pregnancy rate has declined in BC, young moms continue to be a vulnerable population because these very young women also have other challenges, Marcellus says. They can be invisible, stigmatized or judged. Just as bad, they often fall between the cracks when it comes to getting help. "We know that in society today it's pretty hard to be an independent adult in our very expensive province," Marcellus says.
"We could call it a pay now or pay later opportunity," she says, adding that she would much rather see society pay now. "Investing in programs like NFP is likely to pay huge dividends over generations — for families and communities at large."
The Nurse-Family Partnership is available only through the BC Healthy Connections Project for the duration of study recruitment. Practitioners or young pregnant women can click here for more information.