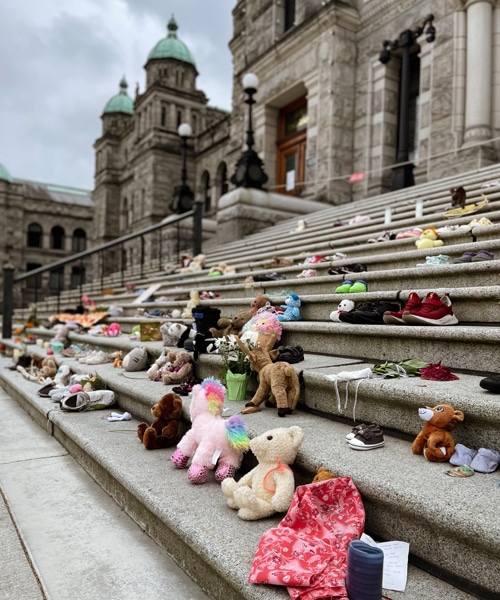 Celebrating an agreement between the Assembly of First Nations and the Cdn gov't
August 8, 2022
Money to compensate young people harmed by Canada's discriminatory child welfare system is expected to begin flowing to Indigenous communities sometime next year, now that the federal government and the Assembly of First Nations (AFN) have reached a final settlement agreement.
Ottawa, the AFN and plaintiffs in two class-action cases reached an agreement-in-principle earlier this year. The parties announced in July that the agreement had been finalized.
In total, $20 billion will be made available to:
First Nations children on-reserve and in the Yukon who were removed from their homes between April 1, 1991 and March 31, 2022.
Those affected by what the government called its "narrow definition" of Jordan's Principle, used between Dec. 12, 2007 and Nov. 2, 2017. (Jordan's Principle aims to ensure Indigenous children living in Canada can get access to the products, services and supports they need, when they need them.)
Children who did not receive an essential public service or faced delays in accessing such services between April 1, 1991 and Dec. 11, 2007.
Caregiving parents or grandparents of the children covered by the agreement who may also be eligible for compensation.
In view of the International Day of the World's Indigenous People, taking place Aug. 9, the Children's Health Policy Centre celebrates this recent decision. We encourage readers to commit to fighting racism, a topic we explored in Vol. 15, No. 3 of the Children's Mental Health Research Quarterly.