'It's a privilege they allow me to be part of their lives'
November 24, 2014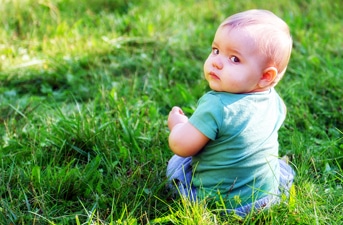 As a scientific interviewer with the BC Healthy Connections Project (BCHCP) in Vancouver, Emilie Watson* is also in the final stages of her Master's of Public Health degree.
For her, the chance to interview disadvantaged young women who are preparing to parent for the first time is a valuable lesson in real life. "You can read about research in the literature," she says, "but to experience it in person has been completely different." As a student whose earlier experience had been solely in labs, she hadn't had what she calls "that community touch," before her current job.
Watson says that she not only enjoys the chance to speak one-on-one with the young women but has also been struck by how often they see the value in the study themselves. "They often say to me, 'I see why you're doing this research,'" she says. "It's a privilege they allow me to be part of their lives. It speaks to their hope to help other young mothers and their children and their willingness to contribute."
Noting that the purpose is to learn more about the effectiveness of the Nurse-Family Partnership Program in BC, Watson adds that although the program was widely tested in the US, it has never before been tested in Canada. "Just because a program works for one country doesn't mean it 's going to work in another," she says. "That's the value of doing this study."
Note that NFP is available only through the BC Healthy Connections Project for the duration of recruitment. Practitioners or young pregnant women are invited to click here for details on how to reach public health and participate in the BCHCP.
*Name has been changed to protect privacy.