Richmond doctor supports close collaboration with public health
March 2, 2015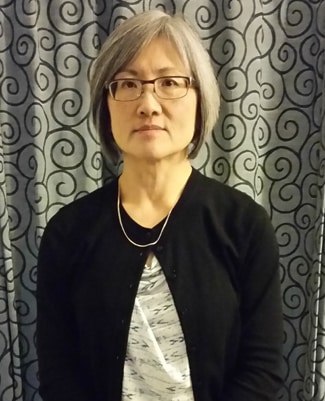 As a family doctor who delivers babies in Richmond, BC, Tamara Leung (pictured adjacent) has seen her share of difficult pregnancies. Maybe a woman is new to the community or hasn't had a doctor involved. Maybe she's really young and has very few people supporting her. Perhaps she has very little money to cover the everyday costs of living.
But Leung knows her first step: "I try to send everyone to public health" — meaning those community-based health programs that focus, among other things, on promoting health and preventing problems for pregnant women.
Leung particularly likes intensive home visiting programs, such as Nurse-Family Partnership, because they support women throughout the pregnancy and into children's early years — in their own homes. This allows nurses to understand the real situation that women are living in. "When people are out in public or come into a clinic, you don't always see the challenges they may face in the home," Leung says. "They need support and help. The isolation that so many have is heartbreaking."
However, Leung says that even people who want to help sometimes inadvertently create more problems. As an example, she recalls the time a school wanted to sponsor a family from a transition house. Their intentions were well-meaning. But the organizers made an enormous basket and the woman receiving it ended up having to carry it home on the bus.
As for the women Leung refers to public health, she says she understands that Nurse-Family Partnership is currently being evaluated in comparison with existing health and social services. This evaluation — called the BC Healthy Connections Project — is taking place across BC over the next several years and is looking at children's mental health and development as well as maternal outcomes. Leung knows that this evaluation, involving a randomized controlled trial, must be rigorous to help us understand how well the program can work in BC. "We need to follow the basic rules of science," she says.
"And regardless of whether my patients end up receiving NFP or other public health services while this study is going on, I'm happy," she says. "I just want them better connected with public health. All pregnant women can still benefit from public health support."