Child heath policy researcher earns major award
November 17, 2022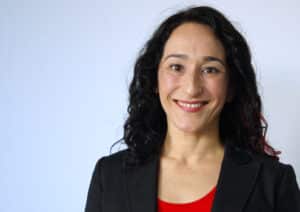 Nicole Catherine has been officially been named Canada Research Chair (CRC) Tier 2 in Child Health Equity and Policy. And, with this announcement, she has also become the new Associate Director of the Children's Health Policy Centre.
The announcement of her CRC appointment, which was made yesterday in Ottawa, is highly significant and a tremendous honour. The CRC program provides universities with the opportunity to recruit world-class scholars who are emerging global leaders in their field.
Catherine joined the CHPC team in 2012 when she was named Scientific Director, and later Co-Principal Investigator, for the BC Healthy Connections Project. She became the Mowafaghian University Research Associate in 2013 and was appointed Assistant Professor in the Faculty of Health Sciences at SFU in 2022.
Catherine's research to date has focused on three areas:
Ensuring better inclusion of children who are experiencing disadvantage — in both research and policy-making
Promoting health and wellbeing in early childhood through public health programming
Informing the development and evaluation of interventions that address avoidable early childhood adversities and health inequities.
"I continue to be inspired by the children and young mothers who generously contribute to this research," Catherine said in reflecting on her award.
CHPC director Charlotte Waddell, had an enthusiastic response to the announcement. "I find Nicole's commitment to scholarship and to children to be exemplary," she said. "And she could not be a more creative and supportive person to work with. We are thrilled with this news."
A story on Catherine can also be found on the website of SFU's Faculty of Heath Sciences.