Did You Know?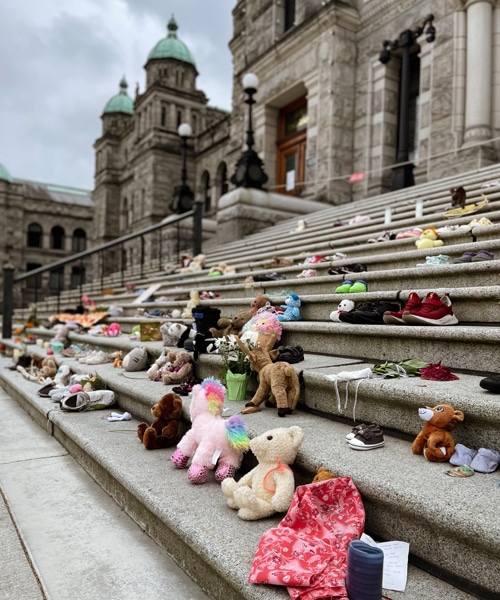 Celebrating an agreement between the Assembly of First Nations and the Cdn gov't
August 8, 2022
Money to compensate young people harmed by Canada's discriminatory child welfare system is expected to begin flowing to Indigenous communities sometime next year, now that the federal government and the Assembly of First Nations (AFN) have reached a final settlement agreement.
Ottawa, the AFN and plaintiffs in two class-action cases reached an agreement-in-principle earlier this year. The parties announced in July that the agreement had been finalized.
In total, $20 billion will be made available to:
First Nations children on-reserve and in the Yukon who were removed from their homes between April 1, 1991 and March 31, 2022.
Those affected by what the government called its "narrow definition" of Jordan's Principle, used between Dec. 12, 2007 and Nov. 2, 2017. (Jordan's Principle aims to ensure Indigenous children living in Canada can get access to the products, services and supports they need, when they need them.)
Children who did not receive an essential public service or faced delays in accessing such services between April 1, 1991 and Dec. 11, 2007.
Caregiving parents or grandparents of the children covered by the agreement who may also be eligible for compensation.
In view of the International Day of the World's Indigenous People, taking place Aug. 9, the Children's Health Policy Centre celebrates this recent decision. We encourage readers to commit to fighting racism, a topic we explored in Vol. 15, No. 3 of the Children's Mental Health Research Quarterly.
---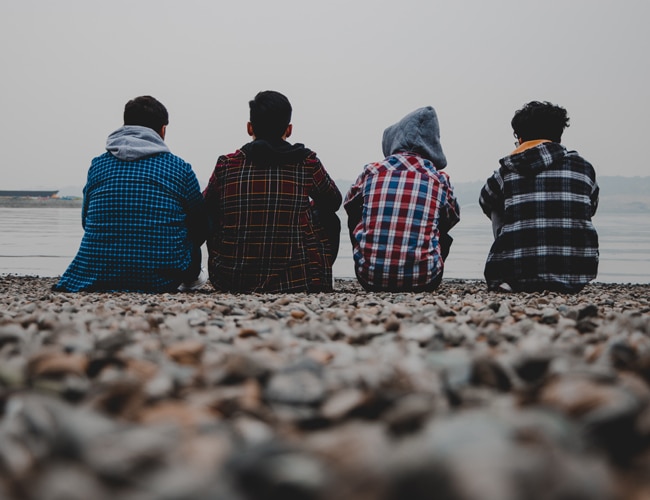 How can we better help children at risk for psychosis?
July 18, 2022
The Children's Health Policy Centre suggest three recommendations to guide research, practice and policy relating to psychosis:
Build on what has been discovered so far. Although one study examining a food supplement showed promise, more studies are needed to ensure the results can be replicated.
Learn from effective adult interventions. Rigorous evidence from studies involving high-risk adults indicates that psychosocial interventions can prevent psychosis in this population. Evaluating the same interventions for high-risk youth could result in new — and earlier — prevention options.
Provide comprehensive care for high-risk young people. Even though prevention research is still emerging, practitioners can play a crucial role by providing services for youth at risk of psychosis. Such services include monitoring, providing education and supports, and prescribing antipsychotics if these medications become warranted.
Given that psychosis profoundly influences developmental trajectories starting in adolescence, and given the high associated burdens and costs for individuals and for society, preventing psychosis is an important goal. For more information on psychosis, see Vol. 14, No. 3 of the Children's Mental Health Research Quarterly.
---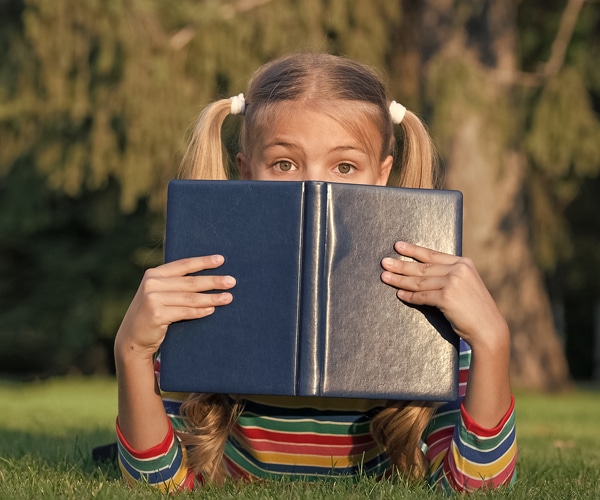 Are there effective psychosocial interventions for youth at-risk for psychosis?
July 11, 2022
Two psychosocial interventions — Auditory Cognitive Training  and Family-Focused Treatment — have been proposed as treatment for helping youth at risk of psychosis. But both interventions failed to produce significant benefits in recent evaluations. Auditory Cognitive Training led to no difference between the intervention and control groups regarding psychotic symptoms, overall functioning or any cognitive outcomes, including learning, memory, problem-solving and processing speed. Family-Focused Treatment also failed to produce significant benefits. At the end of treatment, no statistically significant difference was found between intervention and control groups regarding psychotic symptoms or overall functioning. For more information on psychosis, see Vol. 14, No. 3 of the Children's Mental Health Research Quarterly.
---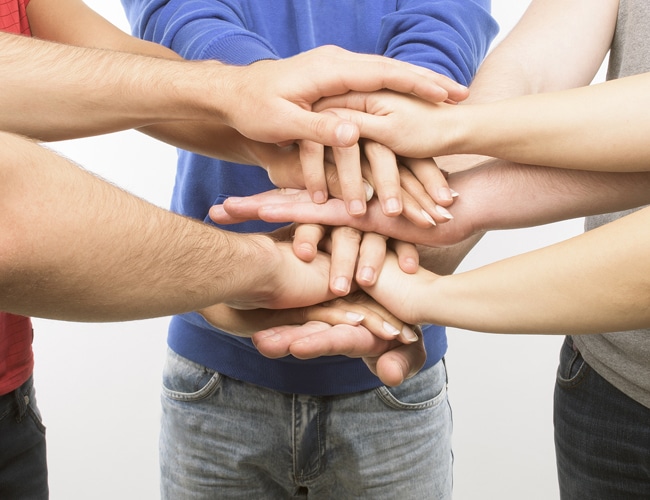 Dietary supplements may help prevent psychosis
July 4, 2022
A double-blind study in Austria has shown that supplements of Omega-3 Polyunsaturated Fatty Acids (PUFAs) can lead to substantial benefits for young people at high risk for psychosis. The study showed that after taking PUFAs for three months only 9.8% of intervention youth had developed a psychotic disorder, compared with 40 % of controls.
This benefit was found despite fewer intervention youth than controls being prescribed antipsychotic medications by follow-up (29.4% vs. 54.3%, respectively). As well, intervention youth reported fewer psychotic symptoms and better overall functioning than controls. They were also less likely to meet diagnostic criteria for other mental disorders, including mood, anxiety and substance use disorders (52.9% vs. 82.9%, respectively). How might PUFAs work? The study authors admitted uncertainty, but speculated that PUFAs may prevent brain changes that could contribute to psychosis. For more information on psychosis, see Vol. 14, No. 3 of the Children's Mental Health Research Quarterly.
---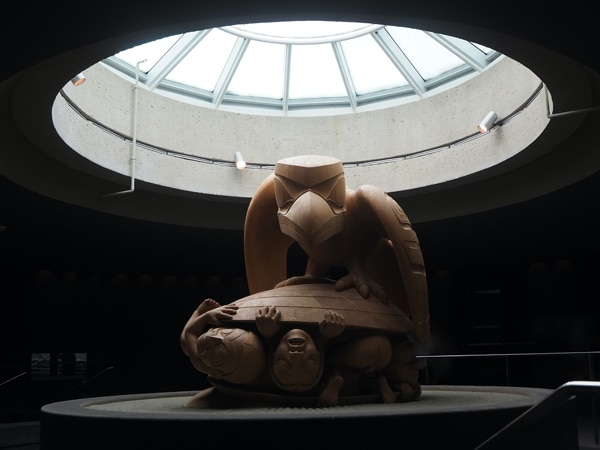 It's National Indigenous People's day, June 21
June 20, 2022
National Indigenous People's Day, which was created in 1996, aims to give Canadians the chance to learn more about Aboriginal people and their values, customs, languages, and culture. First Nations, Métis, and Inuit people have the opportunity to showcase their cultures and achievements throughout Canada on this day — although festivities continue to be constrained by the Covid pandemic.
Recently, the Child Rights Committee of the United Nations has released a report in which Canada is cited for shortcomings relating to Indigenous people. The report says, in part:
"The Committee was gravely concerned about reports of unmarked graves found on the sites of former residential schools for Indigenous children across Canada. It urged Canada to strengthen measures to investigate the death and disappearances of thousands of girls, provide justice to families of victims and survivors, and implement the National Inquiry's calls for justice. The Committee was also concerned that the country's child welfare system continues to fail to protect Indigenous children and adolescents from violence. It called on Canada to develop and implement a national strategy to prevent all forms of violence against all children and ensure a monitoring mechanism is in place."
The Children's Health Policy Centre supports the path of truth and reconciliation being pursued by Indigenous people and encourages all healthcare providers to seek to fight racism. A recent issue of the Children's Mental Health Quarterly explored that topic.
---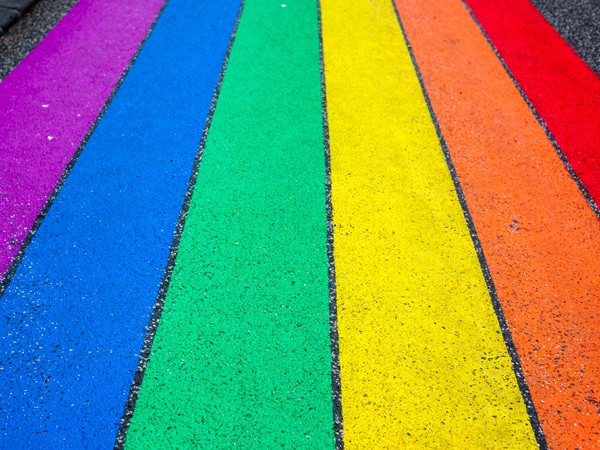 June is Pride Month for LGBTQ+
June 13, 2022
June is International LGBTQ+ Pride Month, marked annually to recall the 1969 Stonewall riots. In British Columbia, celebrations typically culminate later in the summer with the annual Gay pride parade, this year being held July 31/22. The Children's Health Policy Centre has found that many schools in North America are already implementing practices and policies to help LGBTQ+ youth have better experiences. These often include supporting gay-straight alliances, training staff and implementing policies against homophobic-bullying — initiatives that can have both immediate and long-term benefits. For more information, see Vol. 11, No. 2  of the Children's Mental Health Research Quarterly.
---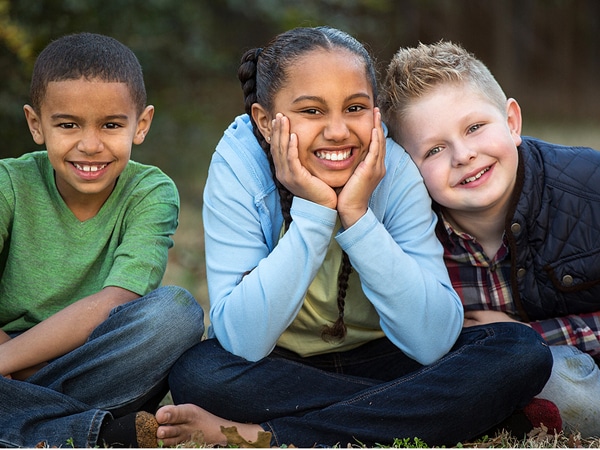 June 10 is Action Anxiety Day
June 6, 2022
Anxiety disorders affect almost six percent of people around the world, with more than 30% of people being diagnosed with an anxiety disorder over their lifetime.  
On June 10, which is World Anxiety day, Anxiety Canada asks people to raise awareness about anxiety — and reduce the stigma surrounding it — by sharing their own anxiety stories. Special colours for the day are blue and orange so wearing those colours can also signify your support for the issue.
For more information about anxiety, check out Vol. 10 No. 3 of the Children's Mental Health Research Quarterly.
---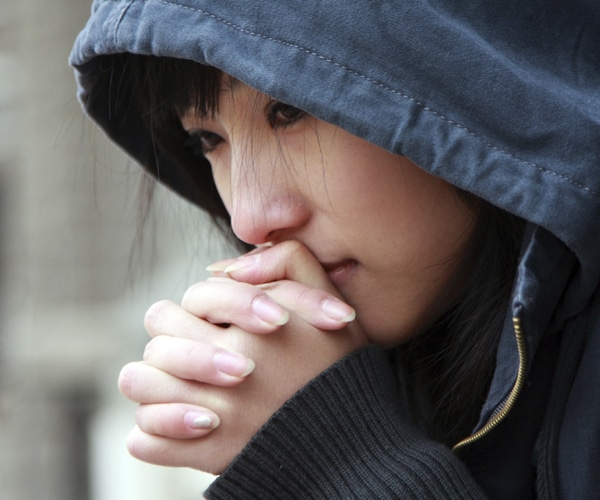 Anti-racism week being marked in BC
May 23, 2022
May 23 to 29, 2022 marks the second annual Anti-Racism Awareness Week in British Columbia. It offers a chance for British Columbians to celebrate and learn about the province's diverse culture, reflect on biases and stand together against racism.
The dates were chosen because the anniversaries of the Komagata Maru, the murder of George Floyd and Asian Heritage Month are fall within the same timeframe.
The Children Health Policy Centre's stands firmly behind fighting racism, starting in childhood. A recent issue of our Quarterly publication focused on this specific theme and can be seen here.
---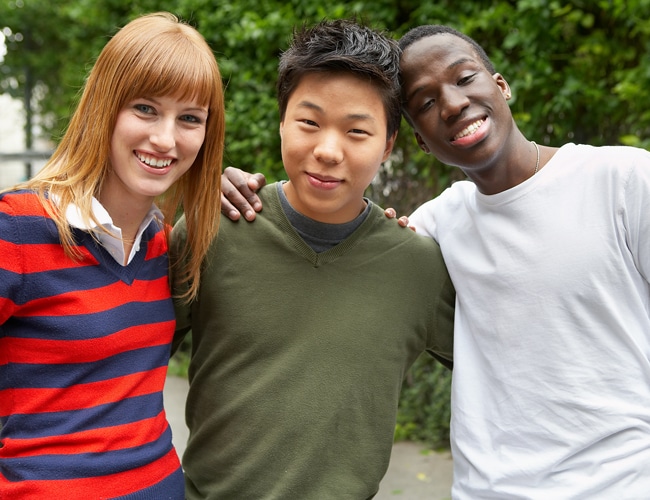 Benefits and harms of early identification of psychosis must be weighed
May 16, 2022
Considerable potential benefits come with correctly predicting who may be at high risk for psychosis. The most important is that early identification may facilitate more youth receiving effective early interventions. Early identification and intervention in turn may lead to other benefits, such as better engagement with mental health services and with practitioners.
Compounding these benefits, youth receiving early mental health services may be less likely to need hospital care for psychosis, compared with those who receive services only after psychosis develops. Yet the clinical high-risk criteria have also garnered criticism. A systematic review examining 27 studies on this topic found that nearly two-thirds of those deemed high risk did not develop a psychotic disorder during the ensuing three years. Importantly, being older increased the risk of developing a psychotic disorder, suggesting that the designation may have less utility for youth. As well, being treated with antipsychotics reduced the risk of developing a psychotic disorder. Among those prescribed antipsychotics, 22.9% developed a psychotic disorder, compared with 36.5% of those who were not prescribed these medications.
But, there is also considerable potential for harm in incorrectly labelling a young person as being at high risk for psychosis — including unnecessary treatment and stigma. Plus, this designation could cause considerable fear and distress for youth and their families. As a result, the clinical high-risk criteria are not recommended for screening purposes, even though they remain useful for research. For more information on psychosis, see Vol. 14, No. 3 of the Children's Mental Health Research Quarterly.
---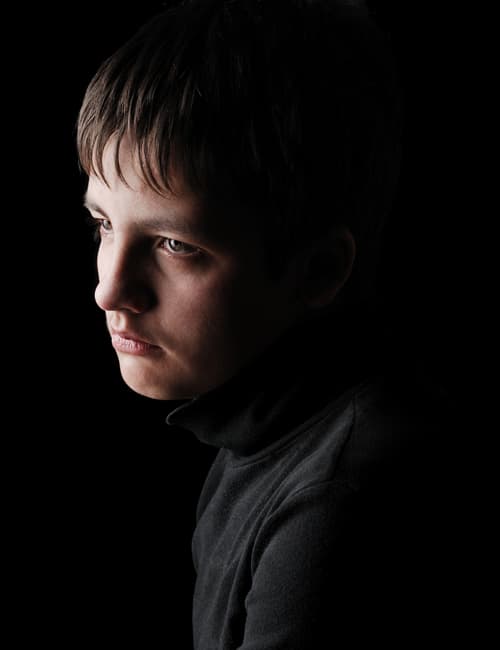 How to determine who is at greatest risk for psychosis
May 9, 2022
The first step in developing prevention interventions for any health problem is usually to understand the underlying causes. For schizophrenia, the best available evidence suggests that it arises from complex interactions between multiple environmental exposures influencing gene expression over time.
While environmental factors, such as prenatal and perinatal exposures to infections and stress, may be the best candidates for prevention efforts, currently they are not understood sufficiently to inform the development of interventions. Until there is a better understanding of environmental factors, identifying young people most at risk for psychosis, and then developing interventions to reduce their risk may be the best approach. To this end, consensus has emerged around using a precisely defined "clinical high-risk" threshold to identify those who are most likely to develop psychosis.
To meet this threshold, youth must experience at least one of the following:
psychotic symptoms such as intermittent, brief periods of disorganized speech
psychotic symptoms that are brief, self-limiting and resolve without treatment
significantly decreased functioning coupled with having a first-degree relative with a psychotic disorder
These clinical high-risk criteria are now widely used in research. For more information on psychosis, see Vol. 14, No. 3 of the Children's Mental Health Research Quarterly.
---