Did You Know?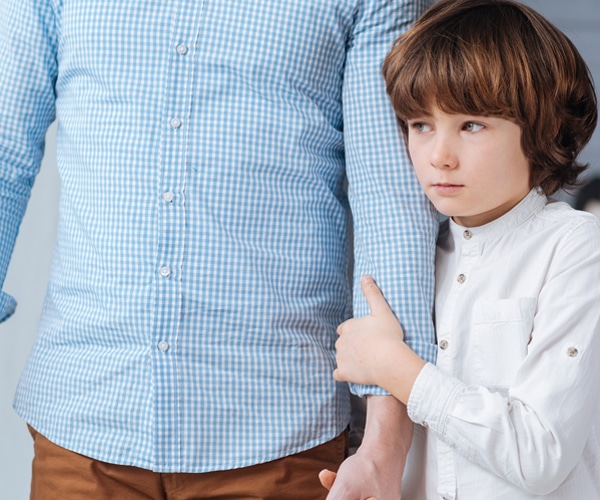 Innovative approaches can help reach more kids
February 7, 2022
Increasing the number of mental health professionals who can provide effective one-on-one treatments in clinic settings is one way to reach more children. Yet given the population affected, this approach is highly unlikely to reach all those in need. Instead, more comprehensive approaches that include novel delivery methods are also needed. Effective treatments — not requiring face-to-face contact with practitioners — may be an innovative way to improve capacity.
Self-delivered treatments accessed online, by text or telephone, or by book have several advantages. They can be provided on a larger scale and at lower costs than in-person therapies. They are accessible in convenient locations, such as people's homes, and at the times of people's choosing. These treatments can also reach more families in remote areas. As well, they may be more palatable to families who would not ordinarily pursue or receive treatment for their children. For more information, see Vol. 14, No. 2 of the Children's Mental Health Research Quarterly.
---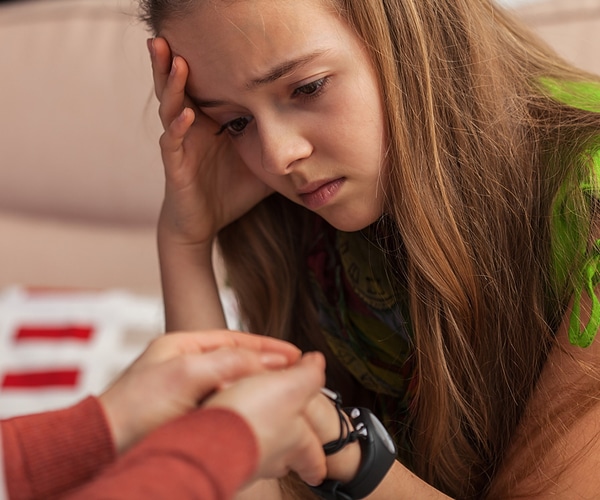 Treatment needs can be reduced by focusing on prevention
January 31, 2022
Many common childhood mental disorders can be prevented. A review conducted by the CHPC identified seven effective self-directed interventions for preventing or reducing symptoms of the five most common childhood mental concerns — anxiety, ADHD, problematic substance use, behaviour problems and depression. The results suggest the following five implications for practice and policy.
Reach more children, youth and families with self-directed prevention programs. Encouraging prevention will allow more children, youth and families to be reached, in turn reducing the burden of mental health problems in the population.
Provide extra support when needed. Extra supports should be added to self-directed programs according to need.
Ensure everyone can participate. Self-directed programs can come with specific barriers to participation for some families such as those lacking online access or mobile phones. As well, some self- directed programs can come with costs for families. Consequently, some families will need support to access these interventions.
Recognize the role of culture. Some programs may require adaptations to ensure cultural fit and relevance, especially those that target parenting practices.
Use mental health practitioners wisely. Investments in prevention can help reduce the need for specialized mental health practitioners who are in high demand. This will leave them free to care for more children and youth with the highest levels of need.
Including self-directed interventions in overall service planning can enable providers to reach many more children, youth and families, in turn potentially lowering the need for treatment. For more information see Vol. 14, No. 1 of the Children's Mental Health Research Quarterly.
---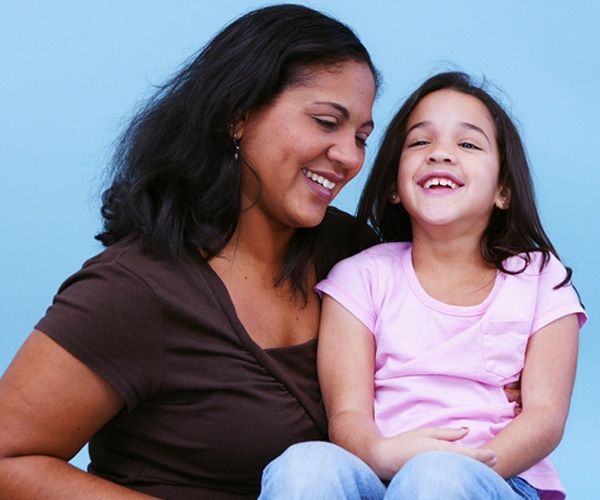 Investing resources to better reach underserved children
January 24, 2022
It is always crucial to reach and support children and families who are coping with multiple adversities — those we "need-to-reach". Yet many are defined by researchers, policymakers and providers as "hard-to-reach" and therefore are underserved.
A new report by the Children's Health Policy Centre — funded by the BC Representative for Children and Youth — addresses the issue of reaching underserved children and families. This report arises out of work conducting the Canadian randomized controlled trial evaluation of the Nurse-Family Partnership in preventing child maltreatment and improving healthy child development.
The Centre's study team found that investing resources in  sustained respectful engagement helped more families to participate in the six planned research interviews. Participants showed the team that making frequent contacts and using texting were the most effective approach for reaching young families. As well, the team invested in significant training and support for its researcher staff. These strategies helped the Children's Health Policy Centre achieve its goal of having more than 80% of families complete the study interviews after 2.5 years of their participation.
Full text of the report is available here.
---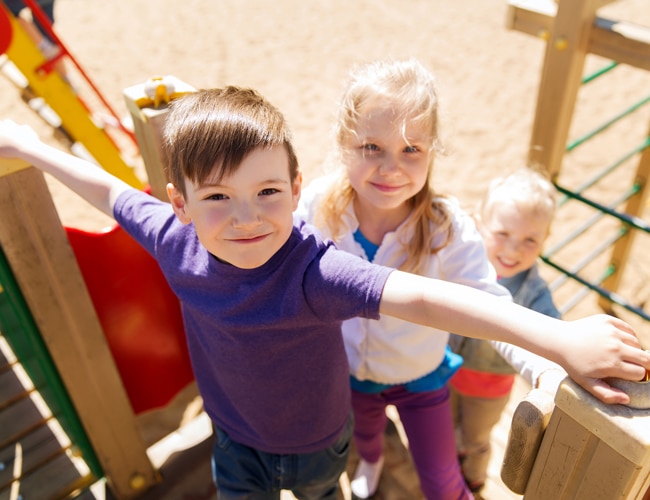 Report describes how to promote mental health in the early years
January 17, 2022
In order to help mitigate the mental health consequences of COVID-19, BC should invest in increased prevention and treatment for children in the early years (prenatal to age three years) according to a report authored by the Children's Health Policy Centre.
Sponsored by the BC Office of the Representative for Children and Youth, the report cites high-quality research evidence on effective psychosocial interventions for preventing and treating three of the most common mental health conditions that start in early childhood:
anxiety
attention-deficit/hyperactivity disorder (ADHD)
and behaviour disorders
The report found strong evidence supporting cognitive behavioural therapy for anxiety. It also found strong evidence supporting parent training for child behaviour problems and ADHD.
Says the report: "There is ample evidence to act on — starting with early childhood anxiety and behaviour programs, where the research evidence is strongest. Prevention, in particular, is also cost-effective. For example, preventing just one case of a severe childhood behaviour disorder can save millions of dollars in averted lifetime costs. Investments in effective prevention programs in early childhood can therefore benefit not only children and families, but also society."
The full report and details on all the programs cited may be found here.
---
Self-directed programs effectively addresses substance use
January 10, 2022
Families seeking help for children with substance use issues may benefit from a program called Substance Use Prevention for Girls. The program made a substantial impact, showing positive outcomes on all relevant measures. Specifically, intervention girls used less alcohol, less cannabis and fewer medications for non-medical purposes at one-year follow-up compared to controls. The success of the program may be linked to the fact that nearly 100% of all mother-daughter pairs completed all nine program modules. Another program, MobileCoach Alcohol, significantly reduced binge drink among youth by the end of the three-month follow-up. Specifically, the odds of not engaging in risky alcohol use were 1.6 times higher for youth who received MobileCoach Alcohol compared to controls. For more information see Vol. 14, No. 1 of the Children's Mental Health Research Quarterly.
---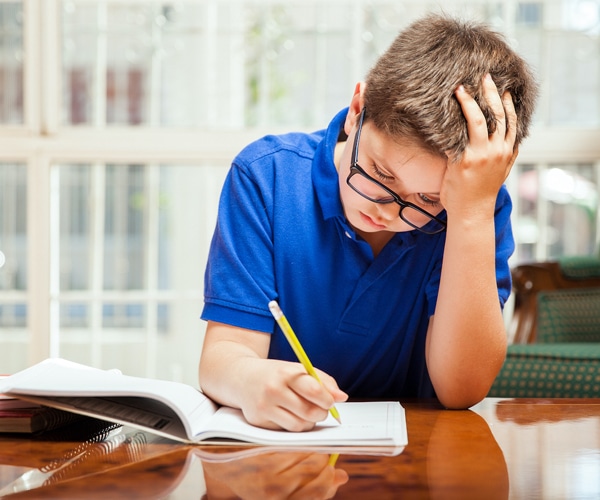 Self-help book may help prevent depression
January 3, 2022
The book Feeling Good details cognitive-behavioural strategies for reducing depressive symptoms. Written at a high-school reading level, the book guides readers to challenge unrealistic negative thinking and to increase their positive and productive activities. A study showed the book effectively prevented the development of depressive episodes for youth at two-year follow-up. In fact, youth who had been randomly assigned to read the book had eight times lower odds for developing depression compared with controls. For more information see Vol. 14, No. 1 of the Children's Mental Health Research Quarterly.
---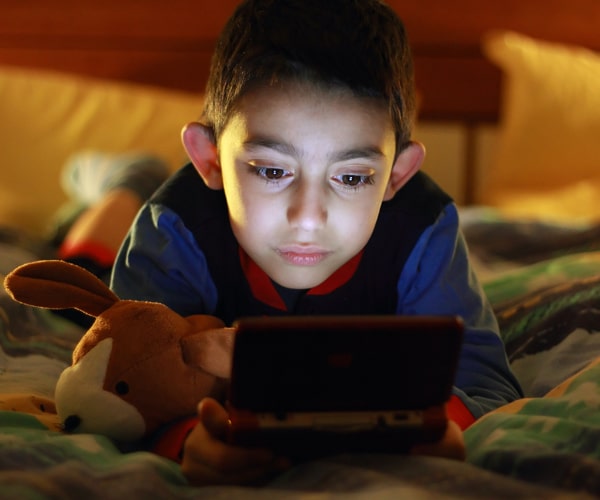 Technology may help reduce children's anxiety
December 13, 2021
Addressing childhood anxiety does not always involve working with a mental health practitioner. In fact, a video game called MindLight successfully helped children manage anxiety by using deep breathing and positive self-talk.  A randomized controlled trial found that MindLight was as effective as in-person group cognitive-behavioural therapy, according to child and parent ratings of children's anxiety at six-month follow-up. For more information see Vol. 14, No. 1 of the Children's Mental Health Research Quarterly.
---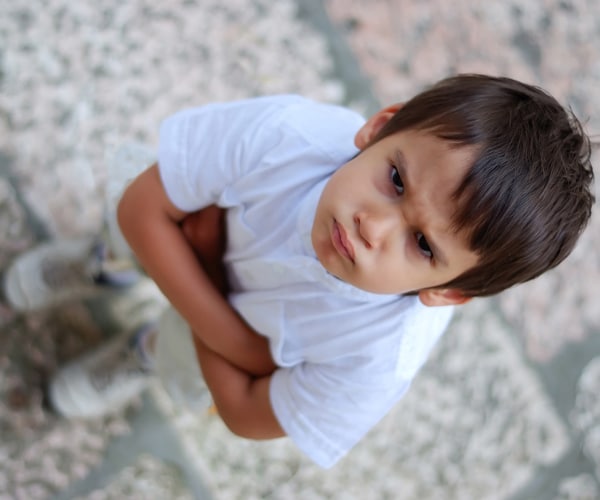 Program helps parents address behaviour problems
December 6, 2021
Families seeking help for children with behaviour problems may benefit from a program known as Triple P Online with Telephone Support. A rigorous evaluation found this program led to improvements in child behaviour and reduced frequency of child disruptive behaviours. These findings were not only statistically significant, but also clinically meaningful. Parent satisfaction was also significantly higher with telephone support than without it. For more information see Vol. 14, No. 1 of the Children's Mental Health Research Quarterly.
---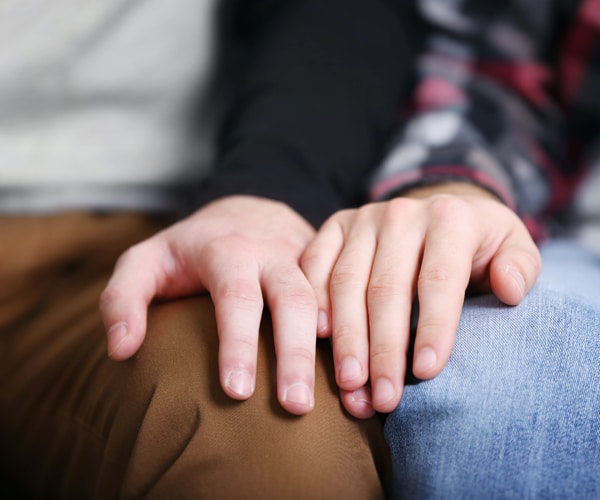 Barriers hamper prevention efforts
November 22, 2021
Beyond underfunding for children's mental health services, additional barriers impede prevention efforts from reaching all those in need. These include:
Lack of individuals in rural communities with experience delivering prevention programs.
In Indigenous communities: staff shortages, high staff turnover, and interventions that fail to incorporate Indigenous perspectives and approaches.
Prevention services delivered in inconvenient settings or at inconvenient times.
Fear of stigmatization.
When children and families do enrol in prevention programs, other barriers can prevent them from fully benefiting. Studies have found that up to 80% of children and families do not complete mental health interventions. This issue is most likely to occur with children from families in low-income neighbourhoods. For more information see Vol. 14, No. 1 of the Children's Mental Health Research Quarterly.
---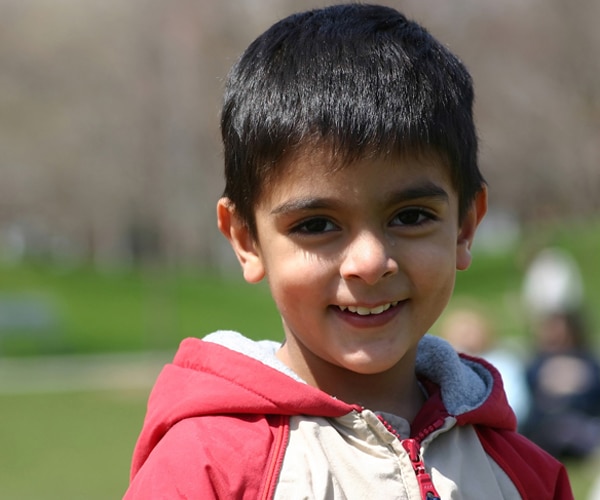 Nov. 20 is Universal Children's Day
November 15, 2021
The United Nations' Universal Children's Day, which was established in 1954, is celebrated on November 20 each year to promote international togetherness and awareness among children worldwide. UNICEF, the United Nations Children's Fund, promotes and coordinates this special day, which also works towards improving children's welfare.
The original text promoting this special day reads:
The child must be given the means requisite for its normal development, both materially and spiritually
The child that is hungry must be fed, the child that is sick must be nursed, the child that is backward must be helped, the delinquent child must be reclaimed, and the orphan and the waif must be sheltered and succored.
The child must be the first to receive relief in times of distress.
The child must be put in a position to earn a livelihood and must be protected against every form of exploitation.
The child must be brought up in the consciousness that its talents must be devoted to the service of its fellow human beings.
But in a report published earlier this year in the journal Evidence-Based Mental Health,  the Children's Health Policy Centre estimated that one in eight children have mental disorders at any given time, causing symptoms and impairment, therefore requiring treatment. Yet even in high-income countries, most children with mental disorders are not receiving services for these conditions. The report discusses the implications for this situation, particularly the need to substantially increase public investments in effective interventions. It also discusses the policy urgency, given the emerging increases in childhood mental health problems since the onset of the COVID-19 pandemic.
Readers can get access to the report, here.
---